Nothing of significance has happened in the intervening years since her destiny was launched. But today it does, in an irrevocable manner.

How Arabelle Became Arabelle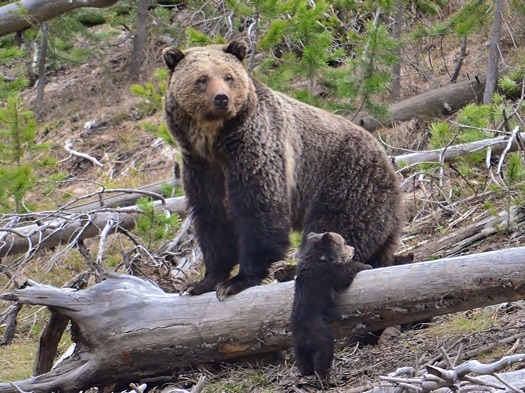 A small herd of deer feeds on the sweet, morning fresh meadow grass. Suddenly, they bound into the nearby forest.
Arabelle smiles because she knows the buck didn't see her. Sensed her, perhaps, but didn't see her.
Her smile fades as her deepest innocent yearning to walk with the deer rises again, a yearning suffered since she was a toddler and a fawn walked away from her.
Every morning she feels urged to follow the herd's trail. This morning, the urge overrides the daily admonition to always be where her parents can see her.
On a remote homestead, with both parents working the fields and a little girl wandering the woods, anything can happen.
Today, Arabelle honors her urge to follow the deer. She is thrilled with her decision. Soon after entering the dense forest, Arabelle sees a bear cub and runs over to give it a joyful hug.
Momma bear's protective instinct escalates. She grabs Arabelle in a wide sweep of her huge paw.
Seeing the sweep approach, Arabelle is pleased she's going to get a hug from the Momma. Then she notices herself floating right through the bear.
Startled, she looks back and sees her body on the ground, twisted and still.
"But that's not me!" she explains to herself, and reorients on the trail.
As Arabelle catches up with the herd, the buck snorts. Then flicks his tail as if saying, "Welcome, little spirit."