Popcorn stories are, ah; well, let me present the very first popcorn story. It talks about itself, about how popcorn stories were invented.

The First Popcorn Story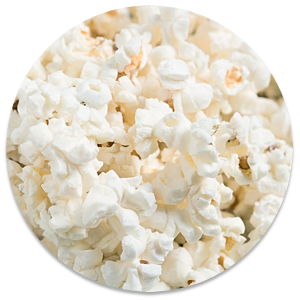 I wanted to write a story. Non-fiction. A short one. Maybe 200 words. About how, and why, purple cookies came to be.
The story got put on hold when I was unable to determine a publishing category for it. It would need a home.
There's flash fiction, which would encompass my story's length.
Flash fiction has a loose word count expectation, from 150 to 1500 according to various sources. That's a mighty wide word-count spread. Perhaps some fiction writers need such leeway, or can't agree on optimum length.
But flash fiction is restricted to fiction. It's indubitably unsuitable for the purple cookie story.
Non-fiction stories need a home, too. True stories. Like the one I want to write.
A new publishing category, "popcorn stories," was born from that need.
Popcorn stories may be fiction or non-fiction. But, they must be stories. The category is not a home for recipes, or fact sheets, or anything that's not a story.
The target word count for popcorn stories is 250. Maximum is about four times that, 999 words. No minimum.
Now I can write the purple cookies story. It has a place to live.