Made With Good Stuff — Cream Cheese, Pumpkin Pie Spice, White Chocolate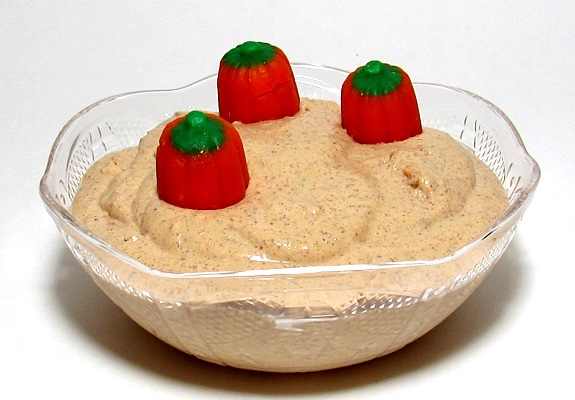 This recipe is my invention.
It is not from my mom, although as a young Amish boy I often watched her creating recipes — trying to remember every, "a pinch of this and a small handful of that should work for a base" utterance. And it is not from the several Amish cookbooks I have on my bookshelves.
Even so, what you have here is Mom's influence, her creativity, her fearless, no-hesitation, inventive ways to prepare food.
For me, the pumpkin pie spice dessert is as good as it looks in the picture. Even better than it looks. Pictures are just pictures. The real thing includes taste, texture, color changes with different lighting, and the "ooh" and "aah" that want to be released from inside of a person.
One thing before we get to the recipe: Pumpkin pie spice is a mixture of spices. The ingredients and proportions may differ from manufacturer to manufacturer.
Therefore, be prepared to adjust the recipe measure of pumpkin pie spice when making subsequent desserts.
If you have not melted chocolate before, here are two ways.
With an oven (video).
Another picture. Then we'll get to the recipe.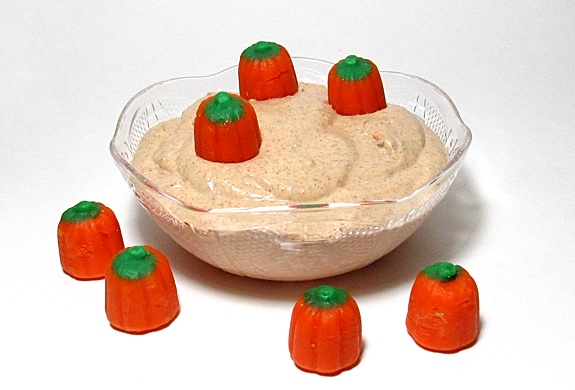 Pumpkin Pie Spice Dessert
Here is the pumpkin pie spice dessert recipe to help you become a yummy expert.
Pumpkin Pie Spice Dessert
(Easy. Great recipe to practice with.)
8 ounces cream cheese, softened
1 tablespoon pumpkin pie spice
2/3 cup white chocolate, melted
1/4 cup milk
2 drops red food coloring (optional)
10 drops yellow food coloring (optional)
With a spoon, blend the softened cream cheese until it is consistently soft, no firm areas.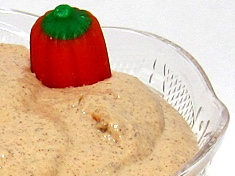 Add the pumpkin pie spice. Stir it in until the pumpkin pie spice is well distributed.
Add the melted white chocolate and blend it into the mixture.
Add the milk and the (optional) food coloring. Slowly mix it together. Then more vigorously until well absorbed.
Pour the mixture into a dessert bowl or cups.
Refrigerate at least 2 hours to let the dessert firm up a bit.
Makes 3 wonderfully delicious servings.
Here is the result.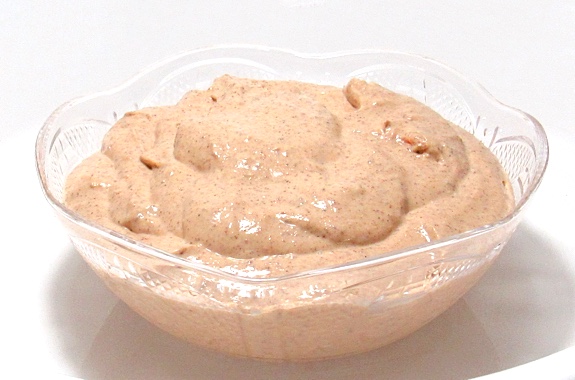 Decorate your pumpkin pie dessert with candy pumpkins, sprinkles, marshmallows, white chocolate chips, or even small orange and black halloween candles.